Guest post by Anna Short



In a fast fashion society, trends come and go with the blink of an eye. At every six months, (or less!), big retailers change their clothing lines into new ones and consumers feel the urge to keep purchasing the latest pieces. But, where do all of these clothes go after all is said and done?
Fashion is known as one of the most polluting business in the world. The Industry is considered the worst clean-water polluter, just after agriculture, and its waste is a notorious problem.
Nearly three-fifths of all clothing
meet their end in incinerators or landfills within one year of production. In 2013, 15.1 million tons of textile waste was generated, of which 12.8 million were discarded completely. Just in the US, each person throws away an average of 70 pounds of clothing each year.
Upcycling
is a form of recycling your old clothes into new entirely new pieces. Besides having an environmental approach, it also gives you a one of a kind piece. From new cushions to completely unique looks, you can use your unlimited creativity
and
save some money!
Here are some of the most refreshing ideas you can follow to give your clothes a second chance!
From old sweaters to lonely socks, you can rock your creativity and create some really cool items.
We all have had a piece of clothing that had the most amazing print and fun tee shirts that you didn't want to let go of. Well, you don't have to! Turn it into wall art!
Create your own tote bag made of your old jeans. You can use this practical project for almost anything. It's perfect for carrying your groceries, small things for a trip to the beach or just for anything daily.


Transform a wool blanket into oven mitts
Some blankets have a special place in our hearts and you can extend the life of them by creating cute oven mitts.


Old clothes can become new rugs
Maybe you need a new rug for your kitchen, living room or bathroom. Before going to your closest store, perhaps you would like to try some DIY. Old denim or T-shirts can be a great material to use.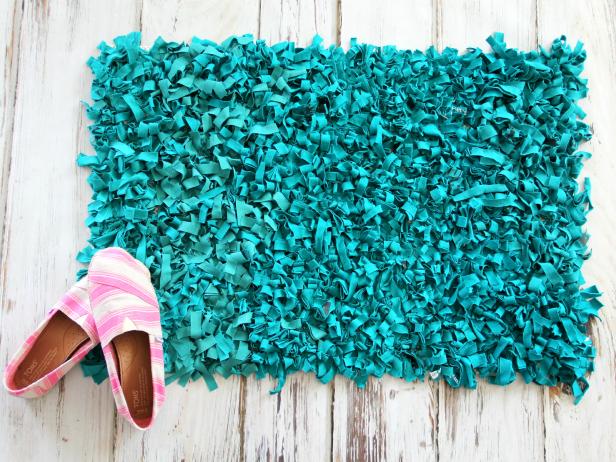 Quilt made from old clothes
This DIY upcycled quilt project is the perfect way to use up a lot of unwanted clothing items all at once.


Toys for dogs
Most puppers can't stay away from a good toy. Try sewing one for them, made of some of your old clothes.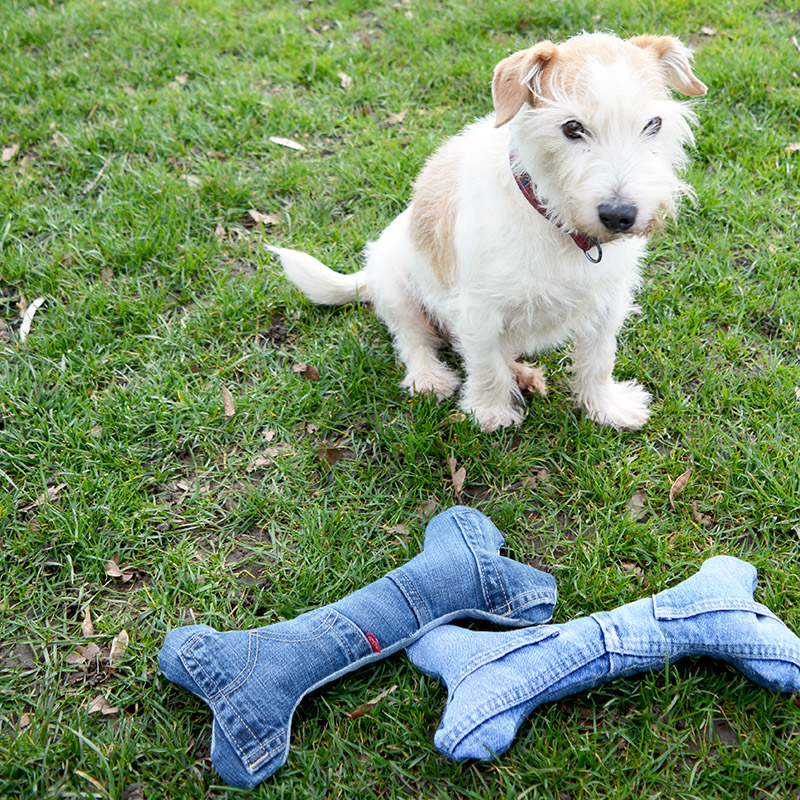 Old sweater sleeves can become a warm pair of slippers.


All homes have those little objects you don't know how to organize. An upcycled wall organizer can help you with that, and you can use your own old pants pockets!


Let's be honest, most of us have that pair of jeans hiding in the closet that we hope will someday fit again. Just go ahead a make them a little bigger for the time being.
About the author: Anna Short is a seamstress of more than 5 years. She loves making crafts with her two children, Leo (age 9) and Michelle (age 11). When not working, she's spending time with her family or putting pen to paper for her own personal pursuits. Blog
www.wunderlabel.com/blog
Are you interested in writing for my blog?
Please visit this post for blog post submission info!
_________________________________
You might enjoy these other posts!
50 Creative Ways to Reuse Empty Plastic Bottles
_________________________________
And now a word from our sponsor!
Malia Designs is a socially responsible Fair Trade brand that designs and sells handbags and accessories. Our products are handcrafted in Cambodia and every purchase helps to fight Human Trafficking.
We offer a fashion forward, eco-friendly and fair trade line of handbags, wallets, totes and messenger bags that is functional and stylish with a great cause.
Click on the banner for more info!
_________________________________