Are you looking for some creative yet affordable ways to spruce up your look?
Here are a few ways you can use what you already have to style new outfits and deck yourself out with new-to-you accessories!



▲▲▲▲▲▲▲▲▲▲▲▲▲▲▲▲▲▲▲▲▲▲▲▲


Men's shoes are... shoes! Just because they're for men, doesn't mean you can't wear them! If you come across a stellar pair of shoes in the men's department, don't shy away from buying them just because the label says they're for men. Men's shoe sizes run two sizes down from women's so if you wear a women's 9, you'll need a men's size 7.
Bohemians Shoes
______________________________________________________
Wear Jewelry in Your Hair
Make your do sparkly like mad with the jewelry you already own. A necklace can be worn like a beautiful fairy crown and chains woven into braids. Bracelets and cuffs can be worn around a bun, and even brooches and earrings can be pinned into the hair with bobby pins.
______________________________________________________
Swimsuit Covers (kaftans) as Dress or Tunic
Swimsuit covers
are clothes too! When worn with jeans or leggings they look amazing! I love wearing bathing suit covers. They're roomy, I don't have to worry about wearing a girdle or even a good bra for that matter. LOL!
Is your cover up sheer? Wear it over a tank and shorts or a turtleneck and leggings in cooler weather.
______________________________________________________

Scarf as a Vest
Large scarves including
pashminas
, squares shawls, and even
sarongs
can be transformed into many different styles of vests without sewing! Get 10 great ideas and instructions here,
10 Ways to Turn a Scarf into a Vest
and get more creative ways to wear a scarf here,
15 Chic Ways to Wear a Scarf.
As you can see I'm a fan of the scarf/vest aaaand apparently I'm huge a fan of putting my hand on my on my hip as well. I'm a sassy sass.
______________________________________________________
Oh, yes I've done this several times myself. If you have a skirt with an elastic waistband all you have to do is pull it up above your boobs. You can make the skirt/dress more form-fitting by using a sash or belt around your waist. Since wearing a strapless bra, or going braless is completely out of the question for me, my bra straps will show. So, I like to wear a
bolero
or cardigan with my skirt/dress thingy to cover up the straps.
______________________________________________________
Repurpose Broken or Unwanted Jewelry
One thing I can't stand to do is throw away broken jewelry and lone earrings. With a few
jump rings
, a pair of pliers, and a few other
components
, you can create all new jewelry using bits and pieces from your broken jewelry.
Sometimes turning a broken piece of jewelry into a new piece of jewelry can be as effortless as using a drop of glue. I buy a lot of
coin necklaces
, and I have a tendency to be a little on the cheap side so I don't invest much money into the quality of the necklaces I buy. They break a lot. But those coins, I keep them. They're great for sewing onto purses, backpacks, and
my gypsy costume
I wear at Renaissance faires. I also save the beads and from broken necklaces and bracelets. I used to make earrings and sold them on Etsy!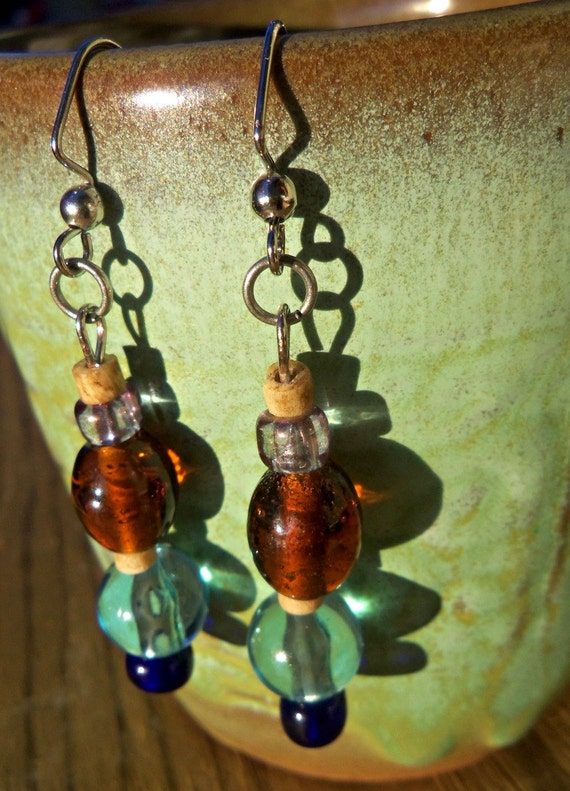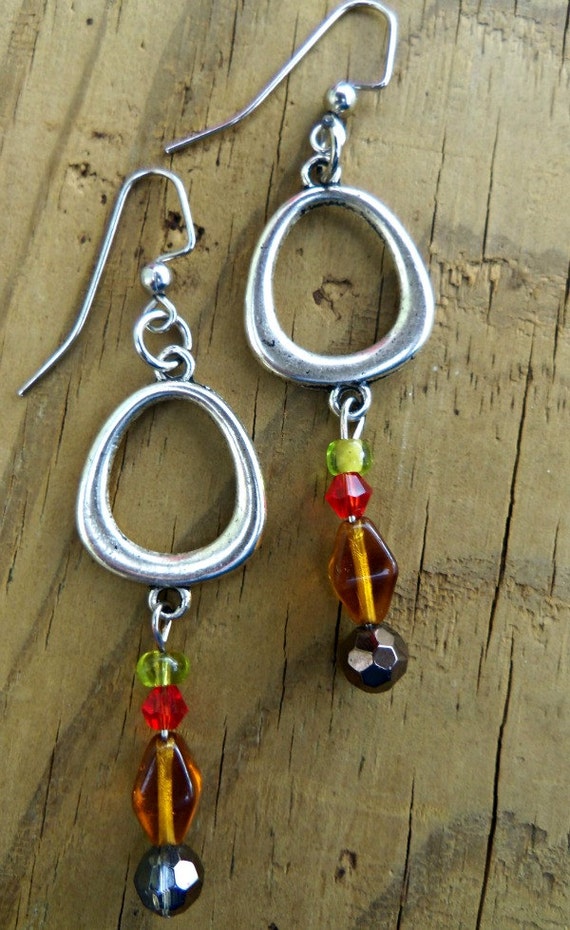 ______________________________________________________


Adding trim is a quick and easy way to transform any garment. Adding tassel or fringe trim to a scarf can make it look more "boho" immediately. Add
pom-pom trim
to a plain kaftan or dress for a quick boho transformation. You can even add pom-pom and tassels to sandals to make them a thousand times more fun and colorful. You don't even have to sew the trim on any garments if you don't want. You can use fabric glue or hot glue on harder surfaces like leather and vinyl!
There are all kinds of beautiful trims available, including
trims with coins
, beaded trim, lace trim, tassels,
fringe
and everything bohemians love. You can find these trims in Walmart,
Amazon
, thrift stores anywhere. If you're frugal, take the trim off an old garment that you don't wear anymore before tossing it out.
Ok, this is a costume. I don't dress like this all the time, but you see the green overskirt? I hot glued the tassel trim to it, it's been washed many times and is just fine! Just don't put it in the dryer!
______________________________________________________


Layer Skirts & Dresses
I love laying skirts, especially in the winter time since I'm not very fond of wearing pants. Layering skirts can add more life to your outfit. I like to put longer skirts under dresses that are too short.
You can also wear a shorter skirt over a longer one for a whimsical forest fairy look. Be daring and mix and match your patterns, lengths, and textures for added whimsy!
Boho Shabby Chic

______________________________________________________


Shirt Over or Under a Dress
Wearing a shirt over or under a dress is great to do when you're tired of wearing the same dress all the time or if you simply don't like the way the top of the dress looks. Perhaps it fits weird, or has a stain on it; just wear a blouse over it and you've got a completely new outfit made from what you already had. Is it too chilly to wear your favorite sleeveless or strapless dress? Just wear a shirt under it!
I hope you enjoyed my boho fashion tricks!
Do you do any of these?
Do you have tips any you'd like to share?