Art Date Night Ideas | Creative Date Night Ideas

Are you guys looking for something more exciting than lounging on the couch watching Netflix all night long? Guaranteed to get those creative gears a-turning for a night full of artsy fun, here are five creative and artistic ideas just for you and your honey bunch to enjoy.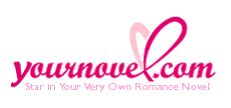 Instead of buying instructional books, just simply browse the internet for great knitting /crocheting tutorials. There are also plenty of videos available to watch online for those of you who need a clear demonstration.