With all the hustle and bustle of prepping for Christmas don't forget to take time out to spend with your spouse. Christmastime provides wonderful opportunities all around town to have a great night of romantic holiday fun. After all the hard work you two are putting into making Christmas perfect for your family, a night out to enjoy each other's company will be just what you need!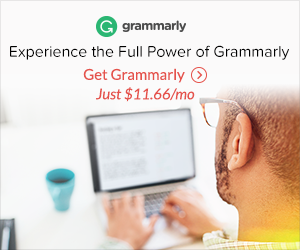 1. Bake some holiday treats from scratch. Looking for some recipes? Browse Pinterest or check out
THIS
great book.
2. Go ice skating.
3. Decorate your Christmas tree together
4. Volunteer at a local toy drive or soup kitchen.
5. Have a
Christmas movie
marathon on Netflix.
6. Go Christmas shopping together.
7. Attend a production of the Nutcracker.
8. Go to a Christmas concert.
9. Stay overnight at a well-decorated bed and breakfast.
10. Go sledding. Need a sled or two or three? Try
THESE
.
11. Cook a yummy Christmastime meal just for two. You can find some yummy recipes
HERE
.
12. Relax and listen to vintage
Christmas records
. You can find Christmas records for dirt cheap at pretty much any thrift store.
13. Have some wine and wrap presents together.
14. Decorate your house together and go
crazy with the decorations
.
15. Assemble your kid's large Christmas toys together.
16. Run a holiday themed 5K.
17. Take a trip to the Christmas tree farm.
18. Go to your town's annual Christmas parade.
19. Watch the Christmas episodes of all your favorite shows.
20. Host or go to a
Christmas party
.
21. Dress in your
Christmas best
and have Christmas portraits made together.
22. Go thrift shopping for
ugly Christmas sweaters
(bonus**Go to a photo booth in your ugly sweaters!)
23. Make super complicated paper snowflakes. Need some instruction? Check out
THIS
book.
24.
Write a rap song
about Christmas, record it, and post it on YouTube if you dare!
25. Decorate a
gingerbread house
after a couple of beers.
26. Learn to play
Christmas songs
together on whatever musical instruments you have... I bet it's a recorder flute
. Everyone has a
recorder flute
, right.
27. DIY some Christmas ornaments. Need inspiration? Try
PINTEREST
!!
28. Chill out and listen to an old fashioned Christmas radio show. Check NPR in the evening or YouTube for shows. Here's one right
HERE
featuring Bing Crosby.
29. Go on a carriage ride.
30. Visit a live
nativity
.
31. Dress as
Santa Claus
and
Mrs. Claus
and
deliver basic needs care packages
or hats and gloves to homeless people on the street. Items needed for care packages like hats and gloves can be found at any dollar store.
32. Attend a kid's Christmas pageant - even if you don't have kids. They're usually quite a hoot.
33. Attend a Christmas tree lighting ceremony.
34. Play in the snow.
35. Go out for or
make holiday themed cocktails
.
36. Go to a local church's Christmas musical or play.
37. Got musical talent? Set up in a public space and perform
Christmas songs
for tips. Donate your tips to a local Christmas charity if you don't need the money.
▲▲▲▲▲▲▲▲▲▲▲▲▲▲▲▲▲▲▲
Pin me please!
Here are some other posts you might like!